Description
Natural Escrima Stick Duo
in this pack you will get 2 x Natural Escrima Sticks
Natural Escrima Stick Duo
Practice your blocking and counter attacks with ease! Hard wearing and lightweight they are designed for use by the more serious martial artist.
Our Natural Rattan are 26in/65cm  in length and are made entirely of Rattan and closely related cousin of Bamboo and they are a tough Escrima bamboo stick.
Also used by many for self defence martial arts
Rattan escrima sticks are lightweight tough and flexible
Will only break under the worst punishment
Doesn't splinter like wood
Add a case
Protect your Escrima sticks while transporting them to and from class with this vinyl Bokken case. This foam Escrima case consists of a black artificial leather outer casing with red felt liner on the inside and a zipper closure.
Escrima Case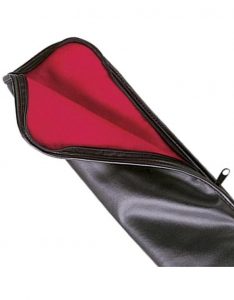 This item is a practice training aid only and must not be used for full contact training. Any damage incurred through misuse of this item is the sole responsibility of the customer and will invalidate its warranty and returns policy.