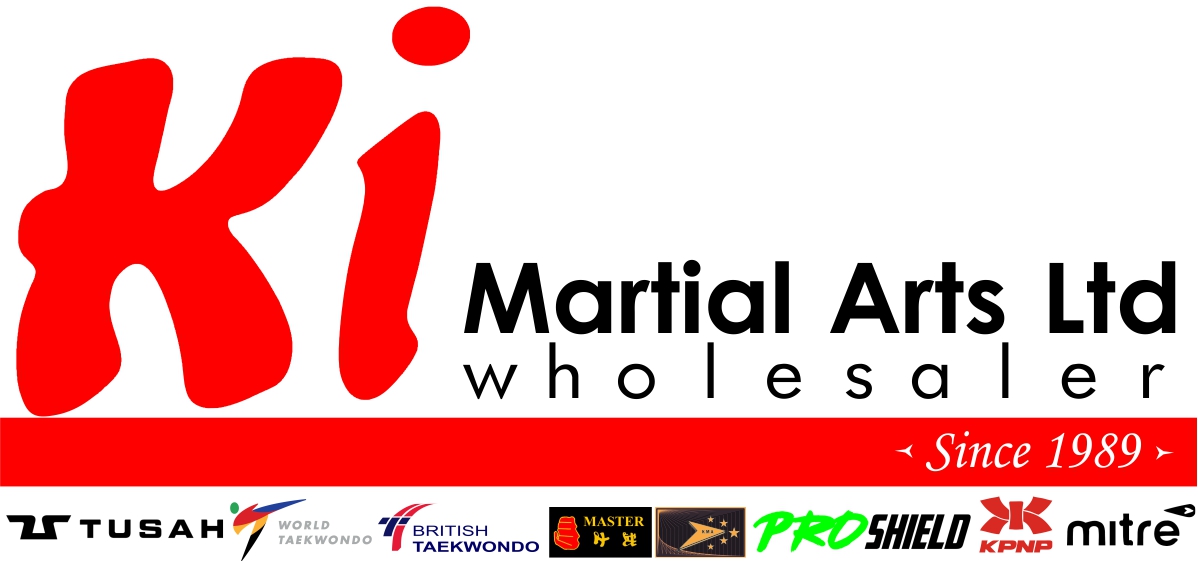 Ki Company was founded in 1989 with our first shop. In 1991 we provided a warehouse and gym and started manufacturing in 1995. The company incorporated into Ki Martial Arts Ltd in 2001. Ki purchased a new warehouse in 2006, which we are in today.  In 2016 we took on our new WTF Brand Tusah  and opened a new international sales office.  We then took on a PSS electronic scoring system called KP&P.
Mission Statement
To source and offer for sale quality martial arts equipment and clothing which is of excellent value. To provide the best possible service for our customers. To provide our staff with opportunities for growth and self development within our industry. We have again tried to source the best quality and value for money goods available.
Working closely and directly with the manufactures we have been able to maintain the quality control needed for the high impact and demanding world of Martial Arts whilst still offering our products at great prices.
KARATE
A new heavyweight Elite gi with Japanese cut especially for kata enthusiasts. 140cm-200cm available.
WORLD TAEKWONDO
We are now the European distributers for Tusah. A WORLD TAEKWONDO  brand that is SETTING THE STANDARD.  Latest designs, great quality and fantastic prices. New products from Tusah include EZ Fit Fighter dobok white or black v neck fighter suit.
WTF MATS
In both Square and Octagon ring areas suitable for tournaments to Olympic and Grand Prix level.
KP&P The electronic scoring system is now available for sale, and for YOU to use at your UK events. Please call Andrew for detail
We welcome any enquires from clubs or associations and look forward to hearing from you to discuss your requirements.
Stuart Taylor
Ki Martial Arts Ltd
Tusah Europe