Annette – Operations Manager
Annette joined the payroll in the summer o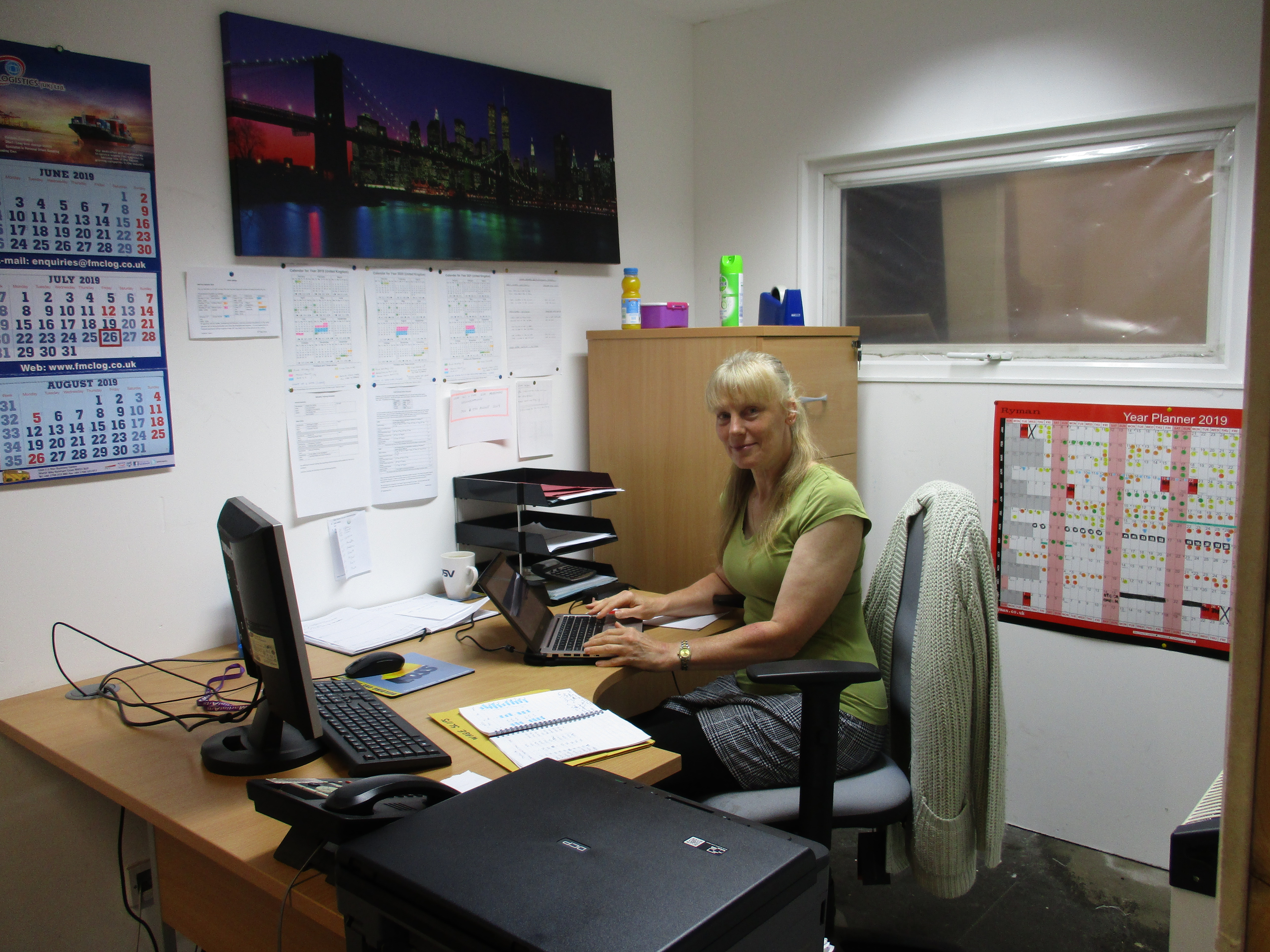 f 2016. However, as the company started out as a family enterprise she has been an unpaid volunteer since its early beginnings as Ki Company in 1989!
She deals with all HR, legal, payroll, training & apprenticeships. Annette feels that every day brings new challenges, which makes it very interesting. She likes that there is a good balance of social interaction and research. She is also heartened to see the progression and fulfilment of individual's aspirations.
Her hobbies and interests are centred around her home life. In her younger days she trained in kickboxing and then went on to train in WT Taekwondo for over 20 years and canoed regularly. She is now actively involved in a full refurbishment of both her home and garden. She enjoys family time, walking, cycling, gardening and DIY.
Simon – Sales Manager: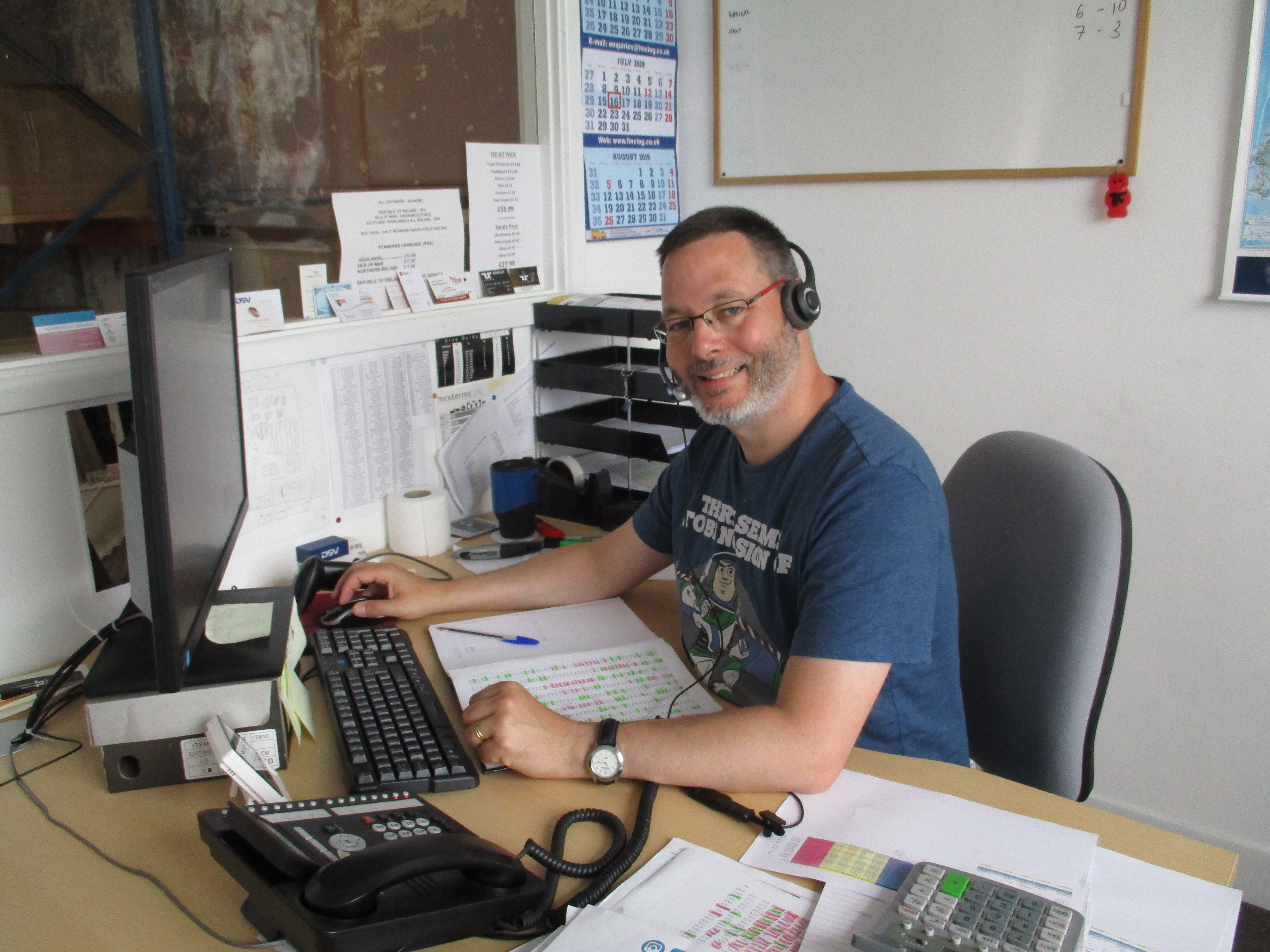 Simon started working for Ki in 2010, a long time ago when there were just five of us! He is our sales manager and has the overall responsibilty for the UK and International sales teams and looks after factory direct "custom" orders. Simon enjoys meeting and talking to our customers from all around the world and attending competitions.
Outside of work, his hobbies include: Cycling, Formula 1 & Basketball. "Lets go Plymouth Raiders!"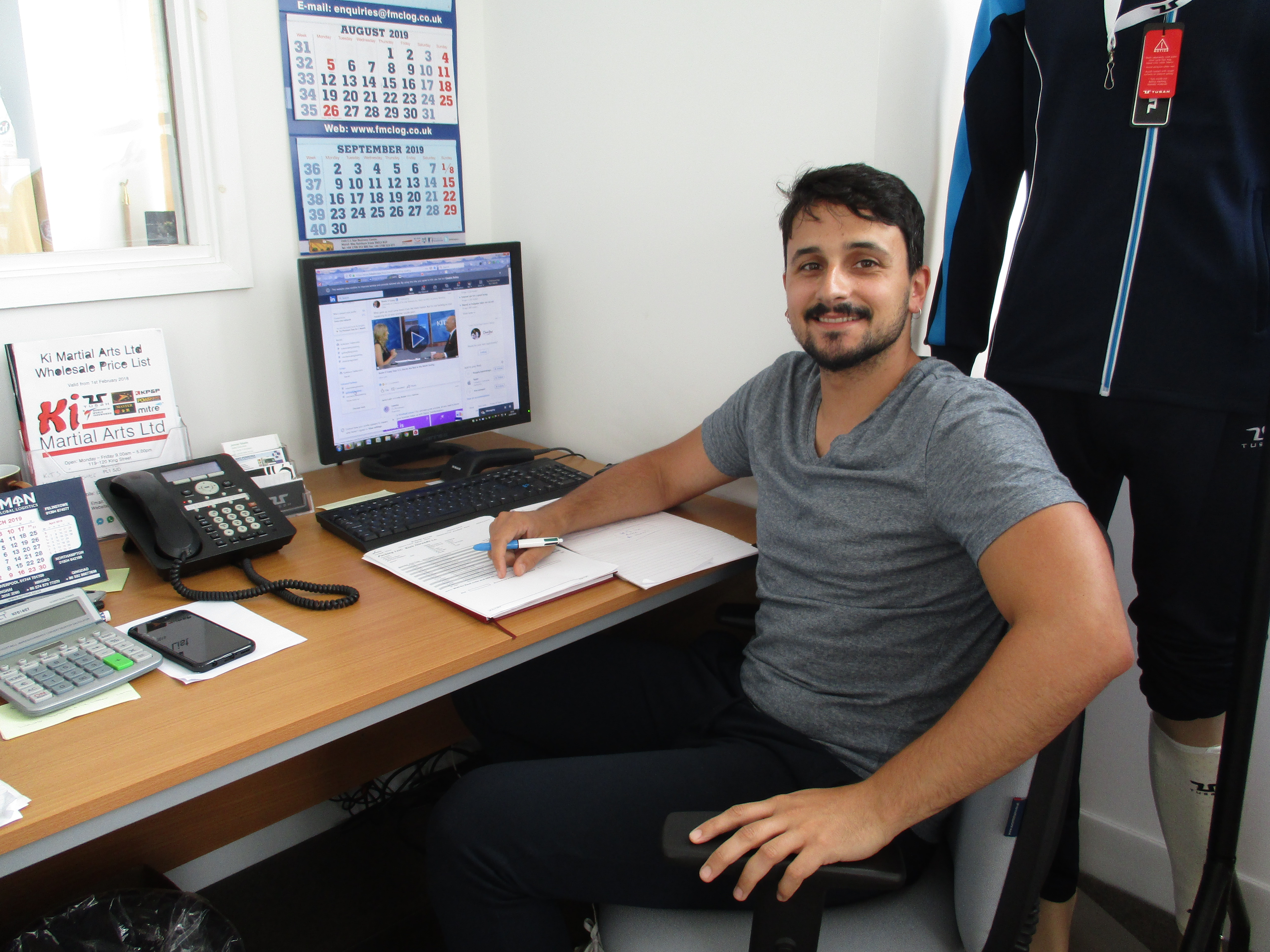 Miguel – International Sales Executive
Miguel joined the team in October 2016 as a Print/Warehouse Person. He then moved into the International Sales Office in 2017. Miguel is responsible for appointing our new distributors for the World Taekwondo brand, Tusah, and for the sales involving our International clients. He enjoys the fact that he is able to contact people from different backgrounds and cultures all around Europe. It's been a very rich experience and he really enjoys networking and creating new partnerships. Miguel likes the relaxed environment in the workplace between the team – although our jobs can be very demanding, we always find a way to laugh.
His hobbies include:  The usual suspects – Family time, Sports, Nature, Animals, Music, Arts, History, Technology, Science.
Siobhan – Customer Service/Sales Development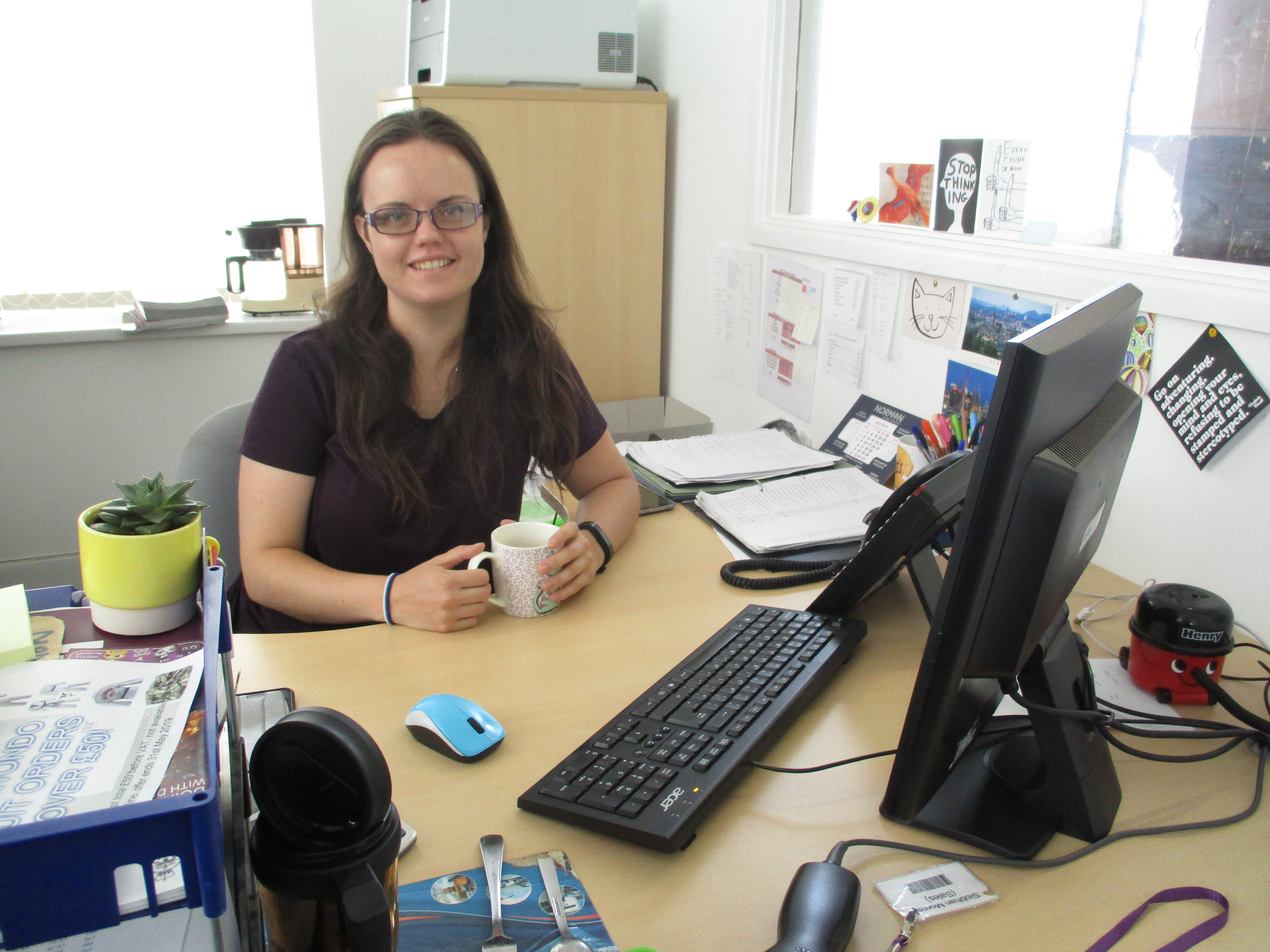 Before Siobhan started working at Ki, she was a student at Leicester University and spent a year at a university in America as part of her course. Her day to day role involves answering the incoming calls whilst inputting orders and prospecting potential new customers. She also runs the BSTF scheme (student University Taekwondo charity) and is developing a new line of promotional products. Siobhan enjoys chatting to her customers about their clubs and finding new ways to help them as best she can. She also loves meeting them at various trade stands at competitions across the UK.
Her hobbies include: Outside of work Siobhan is a 3rd degree black belt in ITF Taekwondo and enjoys training whilst helping out at the club. She also loves travelling all over the country to see her friends and family.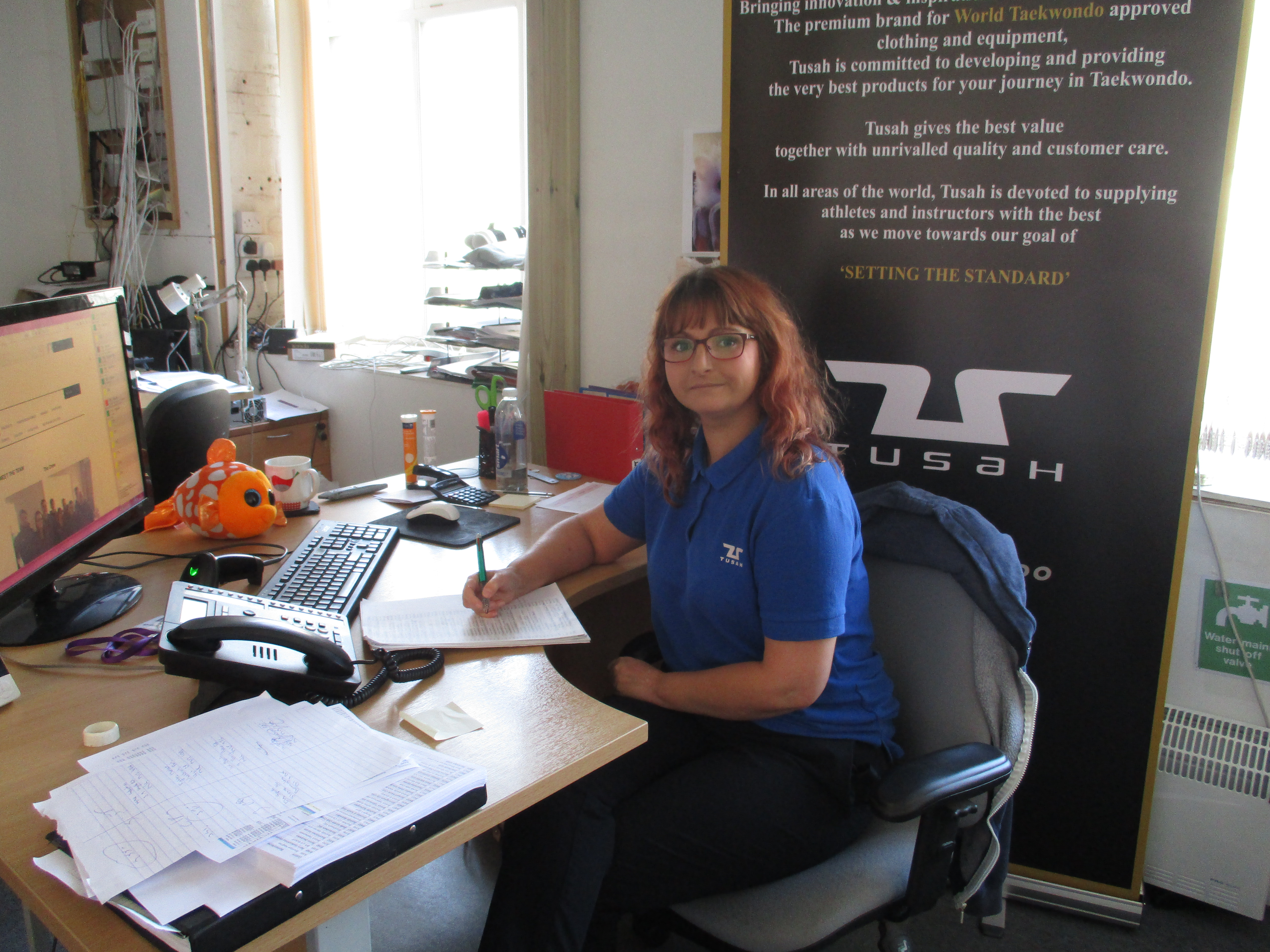 Caroline – Administrator/Sales Support
Caroline started working for Ki as a Clerical Apprentice back in 2012.  Showing her creative side she quickly moved out to the print area & started designing the company catalogue, along with customer artwork and maintaining the company website. Caroline is now in the Admin Office fulfilling general Administration duties whilst maintaining/updating the website & customer vectors. She enjoys having the freedom of designing the company catalogue & any new products to how she wants and updates the website whilst prospecting new clients & taking any incoming calls/orders.  Caroline has had an amazing opportunity to start learning php programing too. #matrix #geekgirl.
Her hobbies include: exploring, adventures, landscape photography, holidays, listening to music and editing.
Melisa – Business Administrator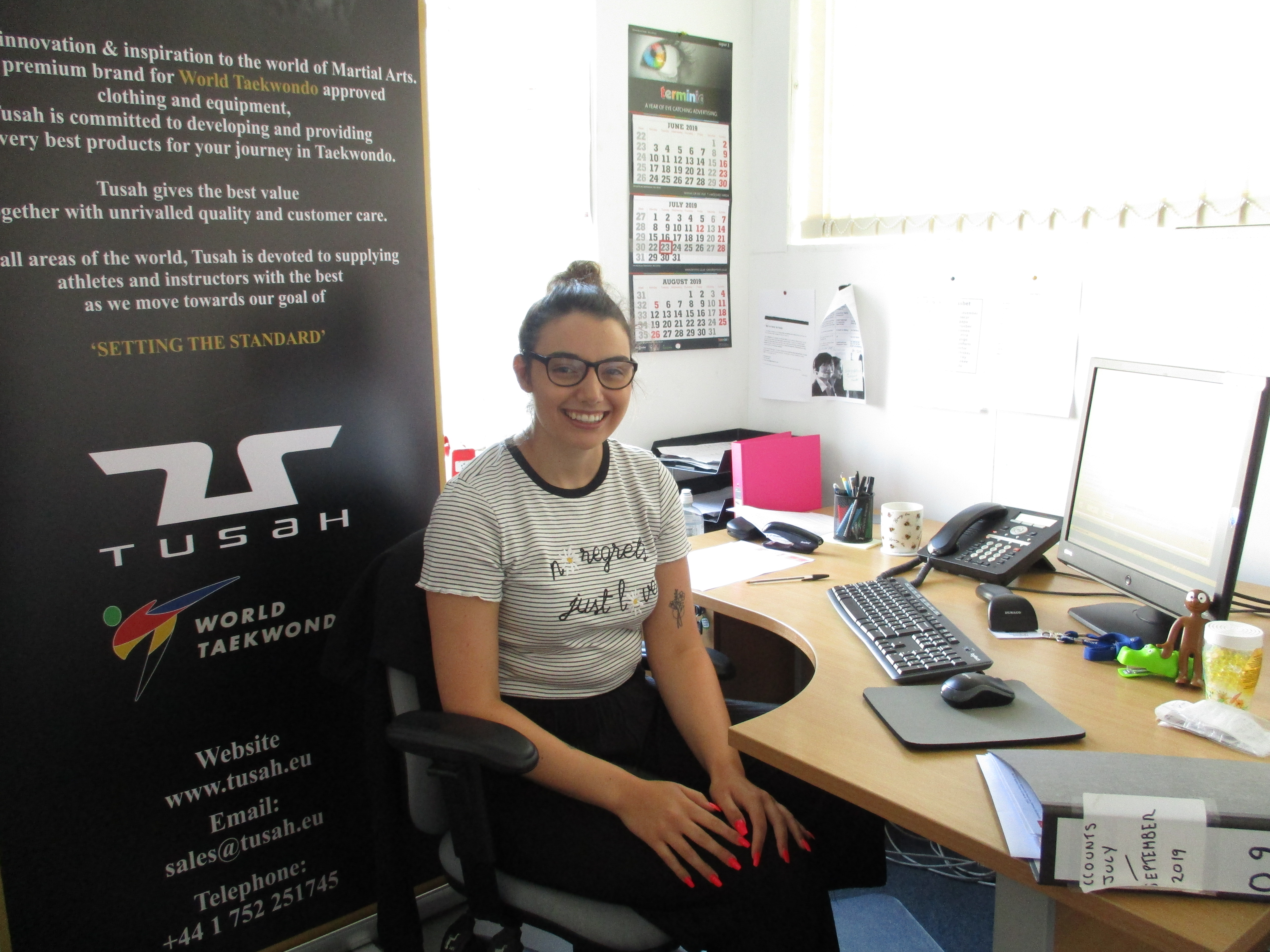 Melisa started working for Ki as an Admin Apprentice in 2018. Her completed apprenticeship gave her the new role as Business Administrator & personal assistant to the directors completing daily Admin duties.  These include managing supplier accounts & entering bills whilst updating our social media accounts and inputting purchase orders for our goods.  She enjoys completing clerical tasks that help Ki run more smoothly on a day to day basis. Melisa also enjoys the Ki atmosphere where we all support each other and can have a laugh even at busy and stressful times.
Her hobbies include: spending time with her family & friends, going to the gym, travelling, and going to live music festivals.
Dave – Warehouse Manager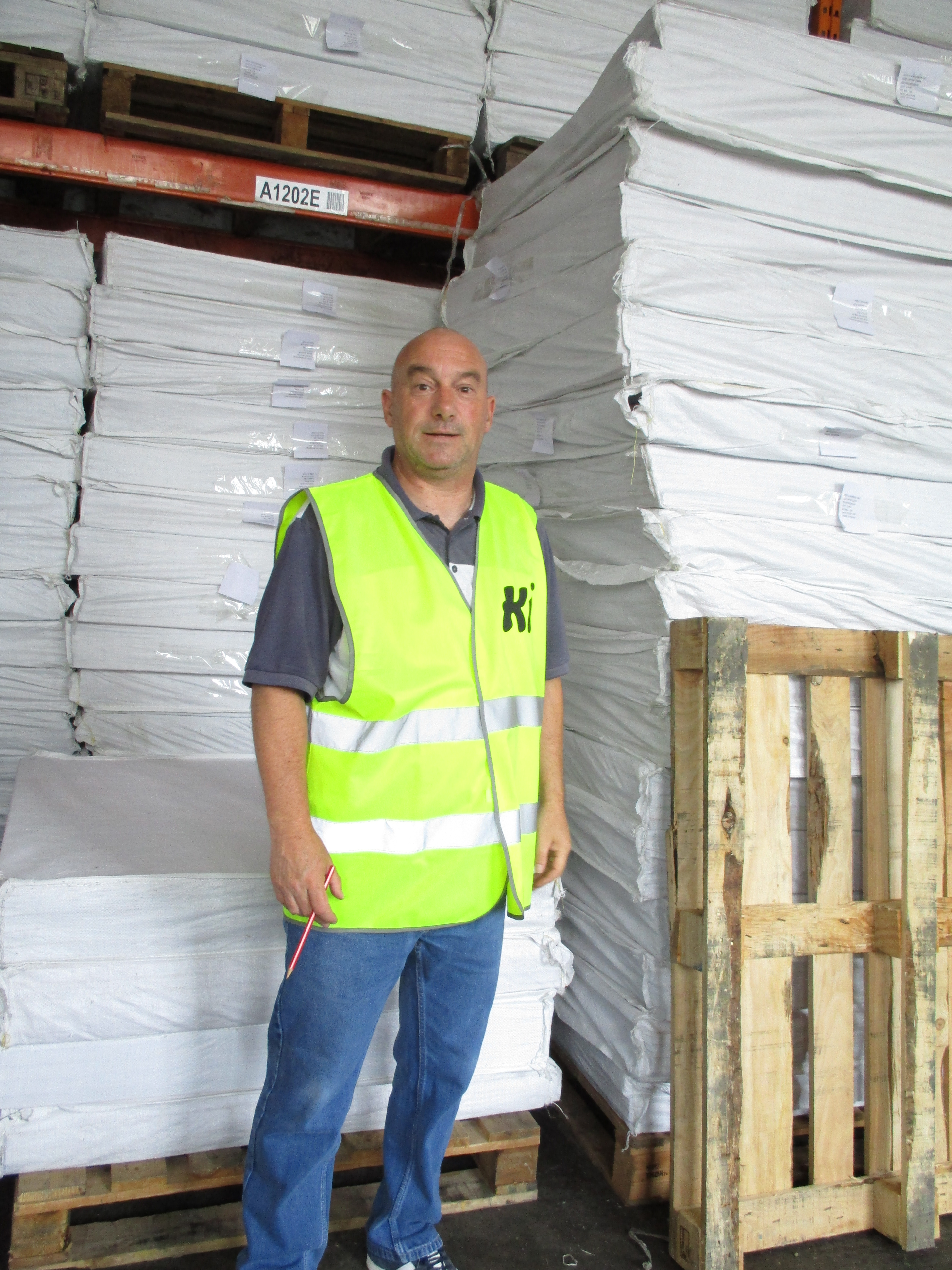 When Dave started working for Ki in 1998 he had hair. All these years later he is still here, but with no hair!
He knows Ki like the back of his hand, top to bottom, inside and out & values our customers who are all good people. His fellow work colleagues are his friends and it wouldn't be Ki without them. He is known as Mr Ki these days as he has been here for so long (part of  the furniture!). Dave appreciates you, our valued customer and all the positive feedback we get.
His hobbies include: Spending time with his family as much as he can, playing snooker, "beer o'clock", and watching the football. Dave is a massive Arsenal fan & tries to go see the game as often as he can.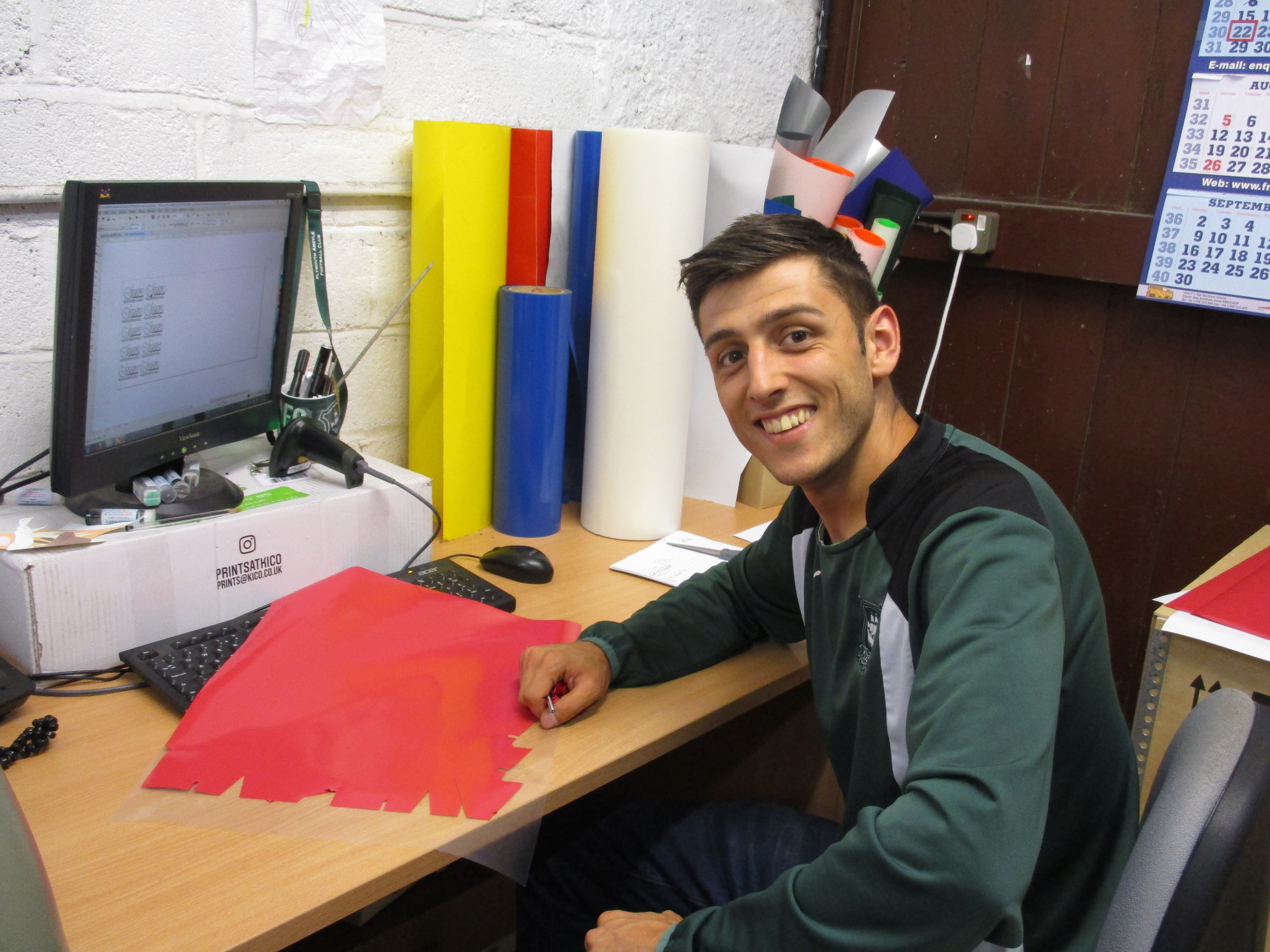 Piers – Print Manager & Warehouse Team
Piers started working for Ki as an Apprentice 2 years ago (2017) and now he is a fully fledged member of staff. He is responsible for getting your in house custom printed orders out as efficiently as possible. Piers enjoys being a part of the Ki Martial Arts team and meeting all of you at our regular tradestands. His hobbies include: being a Plymouth Argyle fan, football, walking and taking in the Devonshire scenery. Being a "Janner", he obviously loves a good pasty.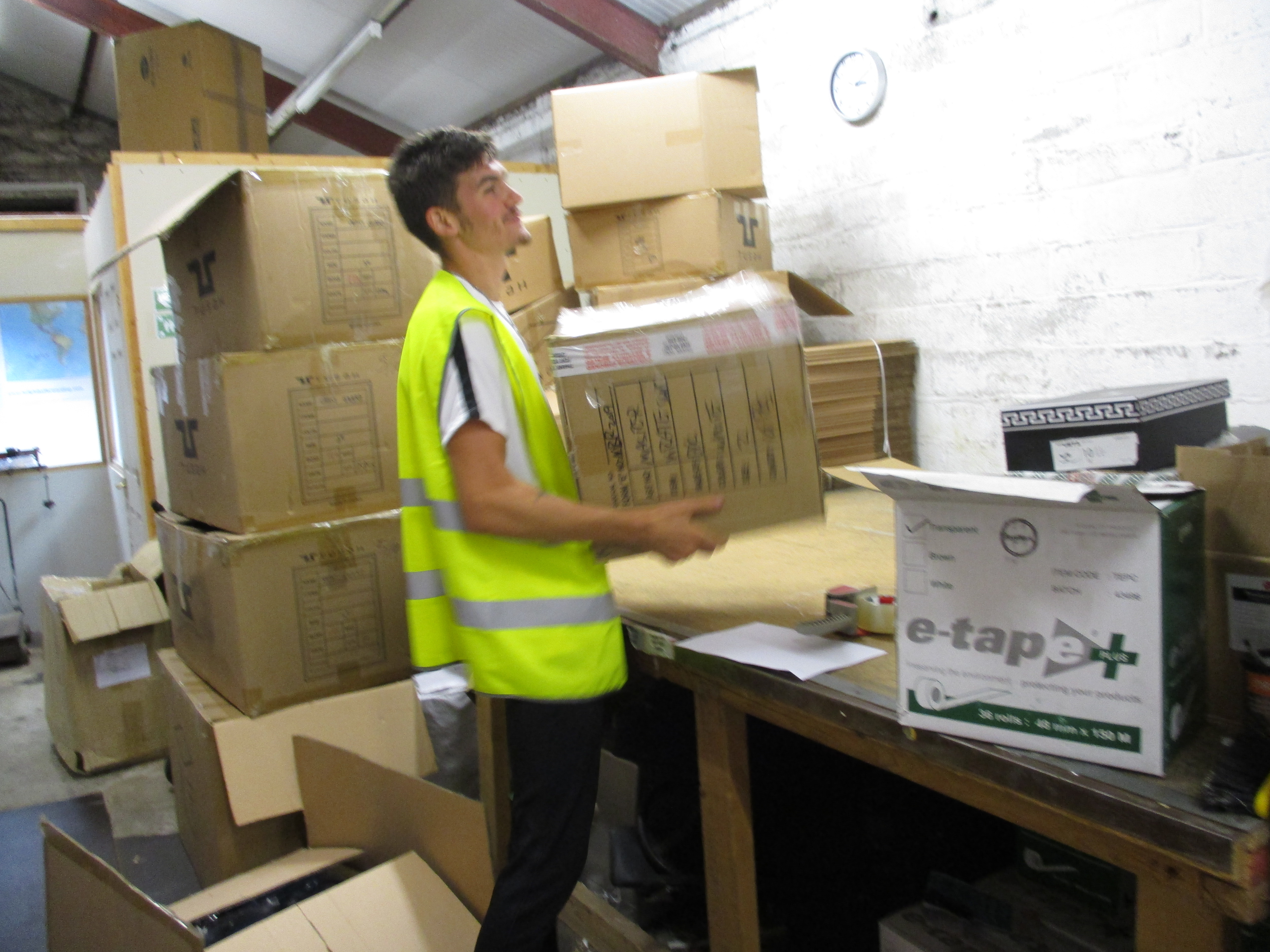 George – Warehouse/Print Team Apprentice
George is our new Apprentice who started at the beginning of 2019 and is part of the Warehouse & Print Team. He enjoys having the freedom to work and enjoys picking, packing & checking customer orders. His hobbies include: Football, Music, running, and going to the gym.
Ki Warehouse
Deliveries & Tradestands